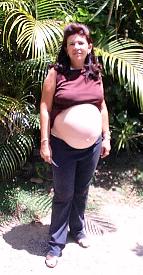 Daniel is my third son. After 16 years without getting a new baby, me and my wife Fernanda decided we should close with golden keys our familyhood, so here is him, our little Daniel. This first photo doesn't really show him yet, but you may guess where he is. It was taken a couple of days before his arrival.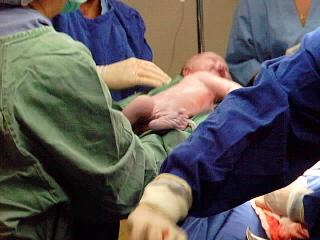 Here is him arriving. I took this in the hospital room, at the exact second the doctor is receiving him from the surgeon.
Of course, babies don't come with bugs (as the programs we write) but with a kind of stuff not very agreable both to him and to us, so the doctor is cleaning him here, and taking out secretion from his lungs and respiratory tract.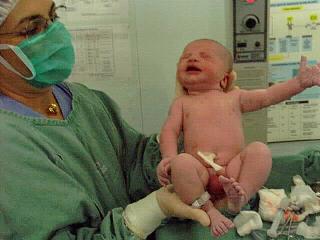 Here Daniel is ready to take real pictures! Say hello, Danny!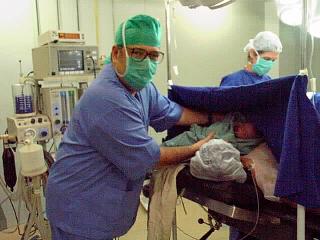 This is not a doctor, but me! With Daniel in my hands (what an emotion!) and my wife standing at the surgery bed.
Here is one of his first visitors, my niece Natalia. She is just a little more than one year old and didn't understand much, but liked our little Daniel.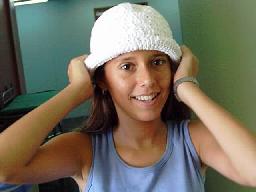 Another niece of mine, Bianca (14 years old) arrived and let me take this nice photo.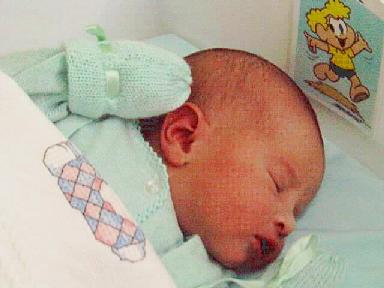 Well, time to go to bed, Daniel. Say good bye to our visitors!